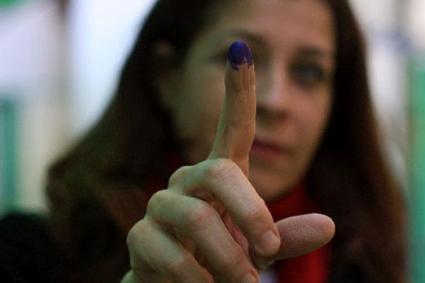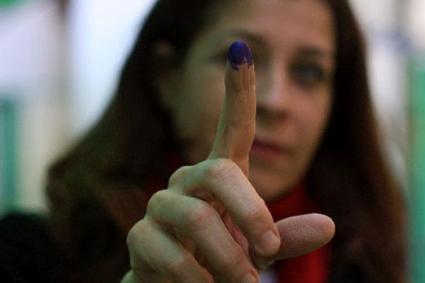 Shura Council members voted down legislation requiring political parties to display female candidates at the top of party lists.
The Legislative and Constitutional Affairs Committee of the upper house of parliament debated on Tuesday the House of Representatives elections bill.
The government-sponsored bill initially required parties to field at least one female candidate in the top half of their lists. Secular party representatives on the committee suggested narrowing it down to the top third but Salafi Al-Nour Party members argued against the suggestion.
Instead, committee members voted to cancel the provision altogether. The amended bill now only requires parties to run at least one female candidate on their lists without specifying their placement on party lists.
"Parties who want to run women at the top of their lists are free to do so, but it should not be a legal provision," Al-Nour Party representative Salah Abdel Ma'boud said.
Committee rapporteur and Muslim Brotherhood member Sobhi Saleh requested Shura Council Speaker Ahmed Fahmy move discussion of the bill in plenary to next week since the committee had not finished reviewing and amending it. The council was initially scheduled to discuss the bill in plenary during its Wednesday session.
The Shura Council has already passed into law 30 articles from the political participation bill in its Monday session. It continued discussion and voting on the law on Tuesday.
Shura members agreed to grant the Supreme Electoral Committee more power in running the voting abroad process and removed the requirement of "full judicial supervision" from the expatriate voting process.
The state would not be able to afford sending judges to polling stations outside of Egypt, members argued. At the time of print, the council had yet to pass the full political participation bill.
The political participation bill and the House of Representatives elections bill together make up the required legislation governing the upcoming elections for the lower house of parliament.
The Shura Council had already voted to pass both bills and President Mohamed Morsi signed them into law before calling for elections in April, only to have the Administrative Judiciary Court suspend elections on suspicion of the laws' unconstitutionality.
The presidency appealed the verdict but the Shura Council decided to draft new bills in order to save time. The Ministry of Justice drafted two new bills which Shura Council members are reviewing and amending before voting on them.
The bills will then be sent to the Supreme Constitutional Court to ensure their constitutionality. If the laws are found constitutional, Morsi will then call for elections, which are expected to be held next October.