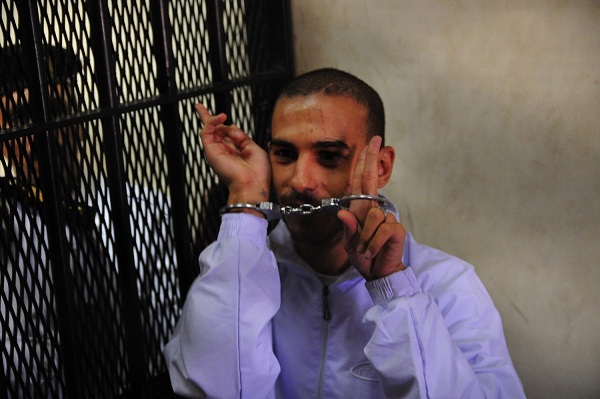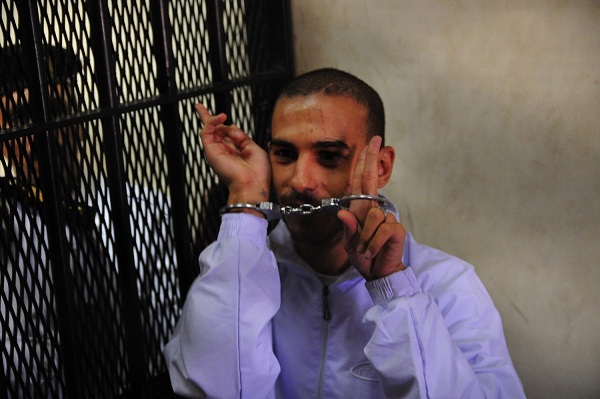 Alber Saber's defence lawyers told a judge all evidence against their client was invalid and demanded he be acquitted of all charges as his trial resumed Wednesday.
Al-Marg Misdemeanour Court set 28 November for the verdict session for the trial of Saber, a political activist accused of "contempt of religion" and spreading ideas that could lead to sectarian strife.
Saber was initially arrested after a mob gathered outside his building and threatened to break into his house.
His mother, Kariman Meseeha, called the police for protection but they arrested Saber instead, in what appeared to be complicity with the mob.
He was accused of spreading the film The Innocence of Muslims on his Facebook account but this accusation was later proven false. The charges were later changed to spreading extremist views through social media. Saber had posted a video critical of religion in general last year.
Ahmed Ezzat, a member of Saber's defence team and a lawyer with the Association for Freedom of Thought and Expression argued in court that most of the evidence presented by the prosecution was invalid.
The prosecution is accusing Saber of "contempt of the Islamic and Christian religions, insulting the divine being, making fun of religious practices and prophets" and has demanded the court deliver the strictest penalty; five years imprisonment according to Article 98(w) of the penal code.
In a 37-page memo presented to the judge, Ezzat argued that confessions were forcibly extracted from Saber under physical and mental duress.
Saber was attacked in Al-Marg police station following his initial arrest. Inmates cut his throat with a razor blade after police officer Mina Shenouda told them Saber had insulted religion.
The defence team asked for his official medical record from the forensics department at the last court session in October, to prove he had been assaulted in prison. The forensic report stated that a sharp object cut Saber's neck.
Ezzat demanded physical evidence, like Saber's laptop and CDs, be discounted as they were taken from his house without a search warrant or any resident's approval.
Police seized the objects from Saber's house on 16 September. Saber was arrested on 13 September and Meseeha, his mother, was forced to leave the following day after being threatened with burning both her house and the nearby church.
Saber is a political activist who participated in the 25 January Revolution and was the coordinator of street action and protests for the National Association for Change led by Mohamed El-Baradei, which Saber was a founding member of in 2010.