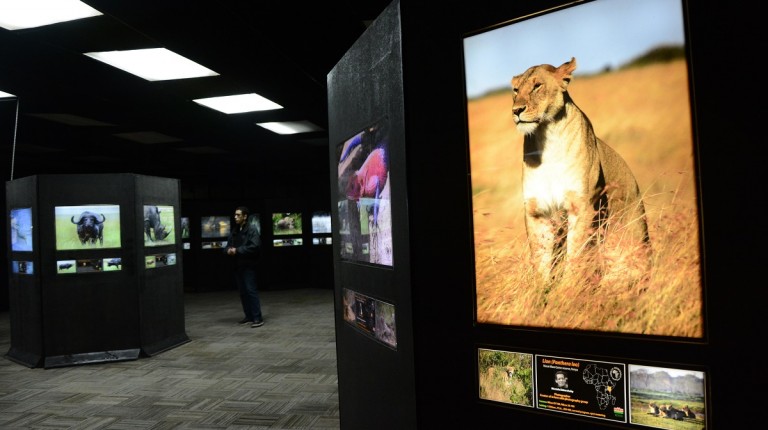 By Amany Kamal
Photographer Magdy Ali and a group of his colleagues organised a trip to capture pictures of wildlife, which started in Kenya, went through Tanzanian forests, and ended in Zambia.
The animals they saw throughout their trips were introduced to audiences through an "African Jungle" exhibition at the GrEEK Campus, downtown Cairo. The exhibition included a collection of the photos that were taken during the trip, featuring rare wild animals.
"A purpose of the exhibition is for it to become a doorway to photographing wildlife and nature around us," one of the participating photographers Moustafa Mahran said.
He said  the different manner of background lighting in the exhibition caused it to be very successful. The photos were also shown in Alexandria and the exhibition is expected to tour in some Arab countries after its success in Egypt, Mahran said.