Latest in
---
Product compatible with all vehicles, limits exhaust emissions
---
Total Egypt signed a strategic partnership agreement with Kharafi Group for the supply of fuel and derivatives and the establishment of a facility for the supply of advanced jet fuel at Marsa Alam Airport, worth EGP 300m in the first stage, Ian LePetit, Total Egypt's managing director, said that the company is providing fuel to …
---
Gas regulation law increases company's investments in Egypt, says LePetit
---
Iran has signed a memorandum of understanding with French energy giant Total on the development of a major offshore gas field.
---
A French court has fined energy giant Total for using cash from the UN's "oil for food" program in Iraq between 1996 and 2003 to bribe Iraqi officials. The company was initially cleared of all charges in 2013.
---
Construction of new facility is expected to start within two years
---
---
Total wants to boost its refinery and chemicals activities in the Middle East and Asia, where it sees better long-term prospects than in Europe, where competition is pressuring margins.
---
Total's leading role in building the $4.5bn Yemen LNG export plant in 2005-09 made it the largest foreign investor in the country, which is one of the poorest in the Arab world.
---
French oil giant Total agreed to pay the amount to settle charges that it bribed officials in Iran to secure oil and gas concessions
---
The details of the transaction and its price have not been disclosed.
---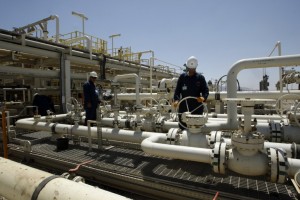 Total penned a deal for Halfaya with the Iraqi Ministry of Oil at the end of 2009
---
End of Section