Latest in
---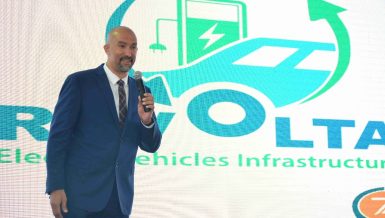 Prices of imported units range from EGP 870,000 to EGP 2.45m
---
The shipment was stopped and confiscated last August
---
Egypt is set to receive a diesel shipment as part of its petroleum products agreement with Saudi Arabia's Aramco this weekend. Head of the Egyptian General Petroleum Corporation (EGPC), Abed Ezz El Regal, said that the agreement with Aramco includes committing to the timetable of shipments. He added that four shipments of fuel, including two …
---
Power stations consumed 2.65bn cubic feet and 23,000 tonnes of oil, says official
---
Health Ministry approved the shipment on 30 December, says GASC vice president
---
The number of ships transiting the canal from the northern direction reached 147 ships, representing a daily average of 21 ships, totalling 8.1m tonnes in cargo, or a daily average of 1.2m tonnes.
---
Minister of Petroleum Sherif Ismail said that signing the two agreements is a mutual cooperation between public companies in Egypt and Russia.
---
---
The arrival of a regassification boat owned by Norway's HOG Energi has been delayed to December so that shipments of liquefied natural gas (LNG) may be received in its place. LNG will be imported over the coming years in order to provide for the needs of power stations according to Chief Executive of the Egyptian …
---
The shipment was stopped on its way to Egypt by German customs
---
Reuters – Global shipments of personal computers fell 9.8% last year, the worst contraction on record, and are likely to decline by 6.1% in 2014 due to lackluster demand in developing countries, according to market research firm IDC. IDC had expected PC shipments to fall 10.1% last year but it said that the fourth quarter …
---
Egypt is currently making arrangements to transport Qatari-funded fuel to neighbouring Gaza
---
On 30 August, the GASC stated on its official website that its Vice President Mamdouh Abdel Fattah is seeking wheat cargoes from the US, Canada, Australia, France, Germany, Russia, Romania and Ukraine.
---
Interior Ministry receives a new shipment of teargas from a private security company in the US
---
---
Edfa3ly.com offers a number of major retailers on their website, but will accept orders from any reputable website in the US
---
By Mohamed Abdul Monsef and Enaam Eladawy The General Organisation for Veterinarian Services (GOVS) decided to confine the Australian shipment of cattle for a month, expecting that the hormones found in the stock may dissolve within one month. Dr Yousef Shalaby, Director of Central Department of Veterinary Quarantine, said that treatment of the stock's feed …
---
End of Section