Latest in
---
Petroleum minister says there are a number of projects in Egypt for which APICORP qualifies
---
Iran has meanwhile called for lower production this week in order to maintain and even boost crude oil price levels.
---
Brent North Sea crude for delivery in June sank $1.42 to $103.05 per barrel in London afternoon deals.
---
The Organisation of Petroleum Exporting Countries forecast total average oil demand of 89.7 million barrels per day, up 0.8 million per day from 2012, unchanged from its previous projection.
---
IMF report shows Middle East and North Africa governments account for 50% of global energy subsidies bill
---
Rasheedi was charged with instigating to overthrow the regime, spreading false news about the emirate abroad and writing tweets deemed offensive to the ruler of the OPEC member state
---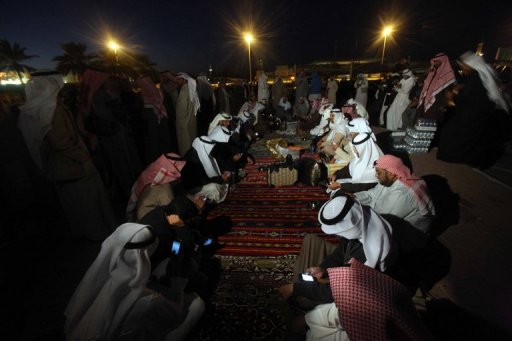 The three defendants were brought to the court in Kuwait City in handcuffs, blindfolded with their heads shaven and dressed in dark-red prison uniforms.
---
---
Members of the Organisation of Petroleum Exporting Countries have confirmed a $30million loan for Egypt aimed at food security and poverty alleviation. The international development funding arm of OPEC, the Fund for International Development (OFID), approved 12 loans and grants to 29 developing countries, worth $201 million, for the purpose of improving socio-economic conditions. OFID's …
---
By Alex Lawler/Reuters LONDON: OPEC left its forecast for world oil demand growth in 2012 unchanged for a second month, saying there were signs that a slowdown in global economic activity is easing. In a monthly report on Thursday, the Organization of the Petroleum Exporting Countries (OPEC) said world oil demand would rise by 860,000 barrels …
---
LONDON: A worsening of the euro zone debt crisis would further reduce the region's oil demand and could impact consumption in emerging economies that are driving the increase in global fuel use, OPEC said on Monday. In a monthly report, the Organization of the Petroleum Exporting Countries (OPEC) trimmed its forecasts for world oil demand …
---
TEHRAN: Iran's Gulf Arab neighbors should not raise their production to replace Iranian oil if the European Union goes ahead with a ban on Iranian crude imports, Iran's OPEC governor said on Sunday. The EU has agreed in principle to ban imports of Iranian oil, while the United States has pressured Asian buyers to reduce …
---
LONDON: OPEC oil output rose in December to the highest since October 2008, mainly due to a further recovery in Libya's production, a Reuters survey found on Wednesday. Supply from all 12 members of the Organization of the Petroleum Exporting Countries averaged 30.74 million barrels per day (bpd) last month, up from a revised 30.62 …
---
VIENNA: OPEC oil producers on Wednesday sealed their first new production limit in three years in a deal that settles a 6-month-old argument over output levels firmly in Saudi Arabia's favor. The Organization of the Petroleum Exporting Countries agreed a supply target of 30 million barrels daily, roughly in line with current production. It did …
---
---
LONDON: OPEC is heading for near-record oil export revenue this year thanks to over $100-a-barrel oil, and many members will be hoping prices stay there as they tackle challenges from higher social spending to oilfield decline. In 2011, the Organization of the Petroleum Exporting Countries is on course to earn $894 billion from oil exports, …
---
DOHA: The Organization of Petroleum Exporting Countries will watch market developments closely and will be able to work well together as long as there is 'no outside influence,' Iran's OPEC governor said on Tuesday. OPEC, at its last meeting in June, failed to reach consensus on an output deal to contain crude oil prices and …
---
End of Section