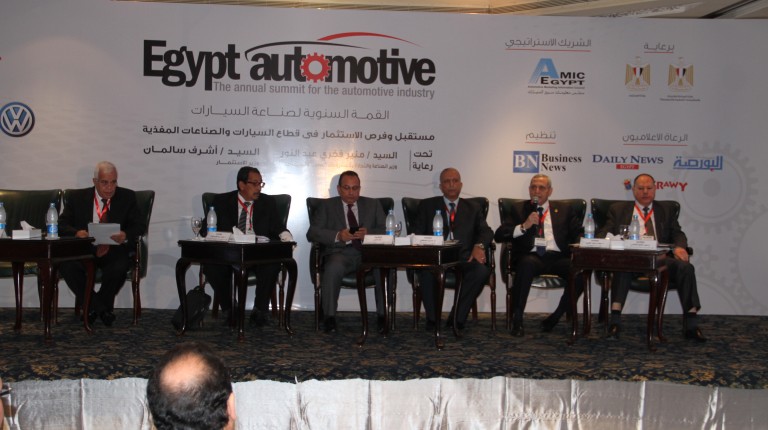 Vital developments and incentives took place in Egypt that will help foreigners to invest in governmental debt instruments again or long term investments in major projects, after they fled in the aftermath of the 25 January Revolution, said Chairman and Managing Director-Executive of the Industrial Development and Workers Bank of Egypt, El-Sayed Mohamed El-Kosayer.
The Central Bank of Egypt (CBE) had revealed that the volume of foreign investments in Egyptian treasury bills during last June amounted to EGP 500m, approximately $64m.
Although these investments increased by about EGP 268m than last May, the CBE's indicators assert that they are still very far away from the levels they recorded before the revolution.
According to CBE, foreign investors were the second largest investors in Egyptian treasury bills, following public banks, before January Revolution. Their investments amounted to about EGP 64.771bn in September 2010.
With the outbreak of the January 2011 Revolution, foreign investments fled from Egypt, especially 'hot money' which were being invested in treasury bills. These investments gradually shrank until they completely disappeared by about a year after the revolution.
Foreign investments in Egyptian treasury bills were restored in a very limited way in the years following 2011. However, they have not yet approach their previous levels registered before the revolution.
According to El-Kosayer, there are enough factors to restore these foreign investments, whether in debt instruments or in long term investments in projects being proposed among the economic development projects, such as the Suez Canal Corridor project.
He told Daily News Egypt that successful political and economic transition in Egypt will restore foreign investments, as well as the improvement of the state's credit rating and the credit rating of its sovereign debts. Other factors include the decrease of investment risks, lucrative returns on treasury bonds and bills in comparison to the returns offered by other countries, in addition to the procedures that facilitate the transfer of investment returns to outside Egypt.
El-Kosayer expected foreign investments in governmental debt instruments and the projects to be restored soon, especially after promptly preparing the investment environment and completing the road map with parliament elections.
He added that many institutions and businessmen are very concerned about the presence a legislator, represented by the parliament. It is the body responsible for amending laws related to taxes and the entrance and exit of funds, and laws associated with the safe exit from the market.
According El-Kosayer, the investor wants to know his rights, the laws he's working under, and to what extent they are stable. All of these factors should be taken seriously in order to restore foreign investments, especially with the return of the international institutions' trust in Egypt. Perhaps the decision of the European Bank for Reconstruction and Development (EBRD) considering Egypt as country of operations is the best proof of that.