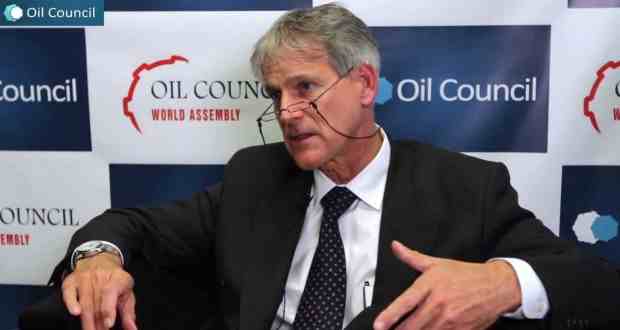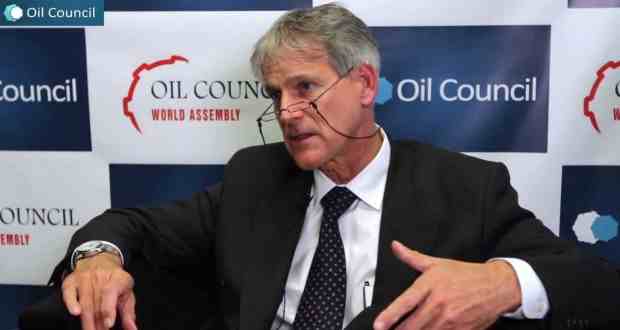 The United Arab Emirates (UAE) is holding a conference entitled "Invest in Egypt" this month to discuss investment opportunities and incentives for Arab and international companies to implement projects. The Daily News Egypt interviewed Patrick Allman-Ward – CEO of Dana Gas, the most prominent UAE oil company operating in Egypt.
What are the major developments in Dana Gas' work in the Egyptian petroleum sector?
An agreement has been finalised to increase gas production and allow the company to export condensates in exchange for repaying debts owed to Dana. A contract was also signed with EGAS and the Egyptian General Petroleum Corporation (EGPC). The contract represents an important basis for a programme of rapid development to increase production from current levels, which are more than 40,000 barrels of oil per day, from fields in the Nile Delta.
What are details of the agreement to increase gas production during the coming phase?
According to the agreement, the programme will stretch over a seven-year period, and work will commence during the coming months. The first condensates will be sold after wells are connected, according to the agreed programme of work.
The value of company assets will increase as agreement revenues will be allocated to the company, and they will also contribute to reducing the size of debts owed to the company in Egypt to their lowest levels in 2018. This will be possible due to revenues from direct sales of all condensates at global market prices.
It is expected that capital investment for the agreement will be funded from cash flow from Dana Gas operations in Egypt as well as funds allocated to project financing.
We are pleased to announce an agreement with the Egyptian government to increase gas production, which is a new step for the company in Egypt. This is a good example of partnership between the public and private sectors, which will add significant value by increasing gas production, for which there is growing demand on the local market.
Also, through this agreement, we will be able to receive overdue sums and maximise benefits from company assets in Egypt. This will help us achieve ideal value for our shareholders over the long term.
What are the details of the increased production programme that Dana Gas and the petroleum ministry officials agreed on?
Dana Gas is working to drill 37 new wells and renew a similar number of existing wells. Total production for the period is expected to reach around 270bn cubic feet of gas and 8-9m barrels of condensates in addition to around 450,000 tonnes of liquefied petroleum gas.
This programme represents a significant development and is estimated at $270m over seven years, the vast majority of which-$200m-will be spent in the first two years. Cash earnings for the project will begin coming in following mid-2016 with net cash flows for the company.
It is expected that a peak of daily production will be realised in 2017 for approximately 160m cubic feet of gas and 5,600 barrels of condensates.
Dana Gas achieved an outstanding accomplishment through producing 100m barrels of oil equivalent in Egypt since beginning operations in 2007.
How much does the Egyptian government owe the company?
Dues owed to his company have reached around $280m, including $155m in late payments, and in abiding to the agreement, the dues will fall to their lowest levels by 2018.
Has Dana Gas received new concession areas recently?
We won a concession from Block 1 in the North Salehya field concession area and block 3 in the Matareya field concession area in the Nile Delta. This comes within the framework of a number of tenders launched by EGAS in Egypt.
Is there a block where Dana Gas will work with other companies?
Dana Gas has full rights to operate Block 1, for which successful exploration operations are expected to strengthen the company's successes in the Nile Delta, especially at the start of production operations from reservoirs of conventional gas within the block. This will rely heavily on existing infrastructure owned by the company in the area.
Dana Gas will cooperate with BP on operation rights for block 3, where each has a 50% share under the terms of the agreement. BP will fully fund the drilling of an exploratory well, of which Dana gas has a share. If the well is proved to be commercially viable, BP will be entitled to purchase 50% of Dana Gas operational rights for the deep gas reservoirs it is licensed to develop in block 1, through drilling and funding all second exploration well costs in Dana Gas concession areas or block 1.
Where are the two blocks that Dana Gas won located?
The two blocks lie close in Western Manzala and Western Qantara concession areas which are affiliated with Dana Gas. In cooperation with BP, explorations will be conducted for several trillion cubic feet of gas reservoirs which date back to the Oligocene epoch, for which feasibility was proven in offshore fields in the company's concession areas.
Planned drilling of the first exploratory well in the Oligocene reservoirs is expected to take place in 2016. As soon as commercial viability is proven, a development plan will be adopted to rapidly begin production from wells located near the Wastani gas plant.
The exploration phase for the two blocks will last for a period of six years. It will be divided into two phases, each of which will last three years. The development phase will extend for 20 years for each block based on the commercial viability of discoveries.
Blocks 1 and 3 cover 1,527 square kilometres and 960 square kilometres respectively, and concessions have been granted within the framework of an international tender offered by EGAS in August 2014. Drilling operations for the new blocks will be approved after the necessary approvals are obtained.
BP's participation in Dana Gas development licenses entails them bearing all necessary costs for drilling other deep exploration wells.
How many discoveries were made by the company since the start of their operations in Egypt in 2007?
Dana Gas made 25 discoveries and maintains a 50% discovery success rate in the Nile Delta. Dana has discovered more than 140m barrels of oil equivalent in reserves in Egypt and which doubled the reserves obtained by the company in 2007.
Dana Gas is considered the sixth largest gas producer in Egypt through installations of Dana Gas and El Wastani Petroleum Company (WASCO), our partner in the joint project with the EGPC.
The company employs more than 900 Egyptian employees and has invested around $1.8bn in exploration, development, and production in Egypt over the past seven years. Dana has made 25 discoveries so far.
Dana Gas investments in Egypt contribute to economic growth through their engagement with local construction companies.
I would like to take this opportunity to extend our thanks for UAE government support as well as the support of the Egypt operations team in achieving this agreement. I am also pleased to announce that Dana Gas has completed the production of 100m barrels of oil equivalent in Egypt since beginning operations in 2007, which reflects on Dana Gas's commitment to the development of energy resources in Egypt over the long term.