Latest in
---
Egyptian market recovering in healthy manner, potential of market substantial, says Al-Taiyeb
---
Company's goal to improve lives of 3 billion people a year by 2025, Altaiyeb
---
The vendor programme will focus on providing leasing solutions to healthcare startups and SMEs
---
Philips is working to employ LED street lighting technology across Egypt, says the company's country manager for north and east Africa
---
Mobile clinic serves 1,000 patients a month in poverty-stricken community
---
We are in discussions in Egypt about manufacturing consumer products with local private companies, says JJ Van Douneng  
---
Potential growth prospects provide a very positive outlook for the Egyptian market, says Abul Ghar
---
---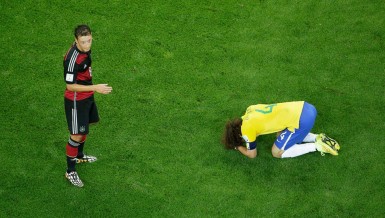 Local production shows a strong sign of commitment for Philips, says Koning
---
Several Dutch companies are planning to enter Egyptian market, Ambassador says
---
Daily News Egypt sat with Tamer Abol Ghar, CEO of Philips North East Africa, to identify the company's plans in 2015.
---
Philips donated a new lighting scheme for the mansion but the site still needs a lot work before it can be considered a touristic or cultural heritage site
---
Philips Egypt's CEO says the company is introducing the first generation of solar powered LED lighting solutions for Egypt and Africa
---
Haqfet Elgallas becomes the first village to operate with solar lighting
---
---
Royal Philips sees potential in the Egyptian market. In an exclusive interview with Phillips Consumer Lifestyle Commercial and Organizational Leader, Olaf Koning, DNE explores what makes the market so attractive for the company and also finds out about Phillips' consumer lifestyle products in Egypt.
---
End of Section