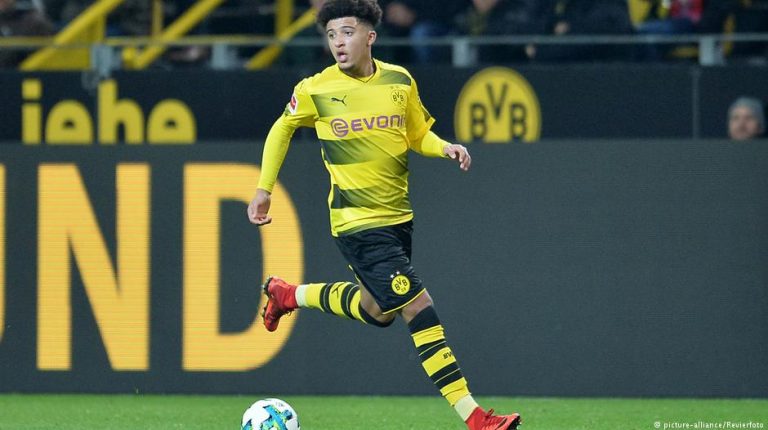 The BVB striker, one of the Bundesliga's best young talents, opens up about making sacrifices, his football idols and the pressure of social media. Sancho talks to DW only days before turning 18.You're still such a young athlete. Do you think this is your time?
I think I could be a role model to people growing up. Age is just a number, really. Especially in England; people in England don't normally leave the country until they are like 22, so I'm just letting people know that if you're willing to make sacrifices anything can happen.
A lot of people say you're the next big thing. Does pressure affect you?
No, it doesn't really faze me. For me, social media is just fun; you can see it in my Instagram videos. I only have good vibes. I don't really pay attention to what people say, I'm just focused on football at the moment. I see the hate, what some people say, but I just prove them wrong at the end of the day because I show everyone what I can do. Some people don't want me to succeed but you just have to take it on the chin. I'm ready. I'm ready for it.
Who are your football idols? Do you model your game on someone?
When I was growing up, it was Ronaldinho. It's clear why, he can speak for himself. Now it's Neymar. I like him because he is different. He laughs at people, obviously that is not good, but he is just being himself, he's expressing himself. I think people are just, I wouldn't say scared, but they wouldn't do the things that he is doing right now. I think when you're different you stand out more and I like when people stand out. You don't see that every day.
This interview is part of the 'Kres Meets' series on DW Kick Off!