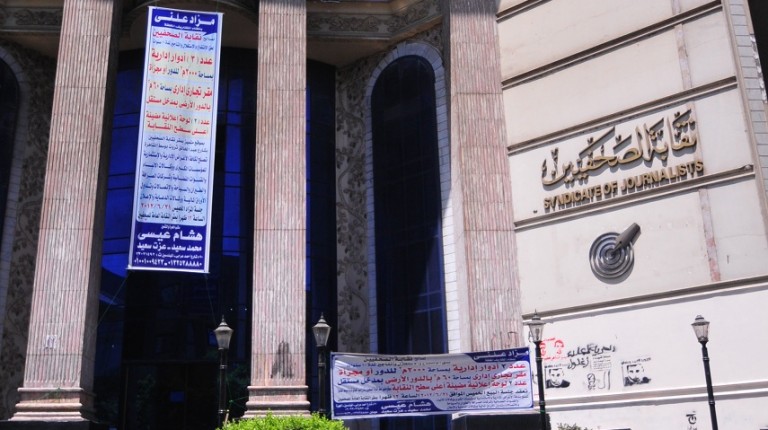 The Administrative Court stopped the electoral process held at the Press Syndicate on Sunday, in preparation for new board elections in March.
Elections in the syndicate board were scheduled seven months in advance due to an internal rift among board members.
A group of journalists filed a lawsuit demanding that the elections are stopped, reported state-owned Al-Ahram. The journalists claimed the decision to hold midterm elections is illegal as it disrupts the current board's mandate, due to expire in October 2013.
Diaa Rashwan, director of the Al-Ahram Centre for Political and Strategic Studies (ACPSS), and Abdel Mohsen Salama, managing editor of Al-Ahram, were the most prominent contenders for the chairman position. Five syndicate members applied for the chairman post, reported Al-Ahram.
The current chairman of the Press Syndicate, Mamdouh Al-Waly, announced on Wednesday that he will not run for the coming elections. Waly cited his position as chairman of the board of directors of Al-Ahram newspaper as his reason for not running in the elections.
He also added that "the unnatural atmosphere at the syndicate" held him back from running for the elections.