Latest in
---
Abe expected to visit Middle East countries including Egypt, Saudi Arabia
---
Parliament Speaker Abdul Aal and a delegation of Egyptian MPs met with the Japanese PM during their visit to Japan
---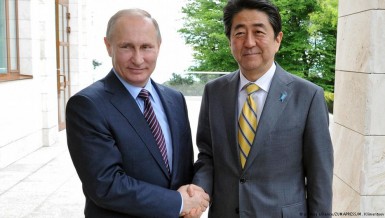 Japan and Russia are pushing ahead with new plans to develop infrastructure and industry in the Russian Far East, but analysts believe that Tokyo's hopes for the return of disputed islands off Hokkaido will be dashed.
---
The Japanese government has said it'll compile a huge stimulus package to kickstart the Asian country's flagging economy. The announcement put more pressure on the Bank of Japan to increase monetary easing.
---
Japan's prime minister Shinzo Abe will delay a controversial increase in sales tax due to concerns for the country's fragile economy. The move is a blow to his economic policy aimed at boosting growth and inflation.
---
$200m as Japanese financial support for countries fighting ISIS, says Shinzo Abe
---
RBS shares jump, however, despite Libor fines
---
---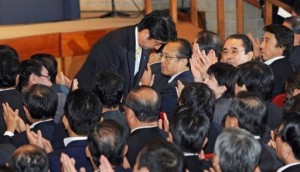 Shinzo Abe might secure PM position in the next general elections
---
End of Section