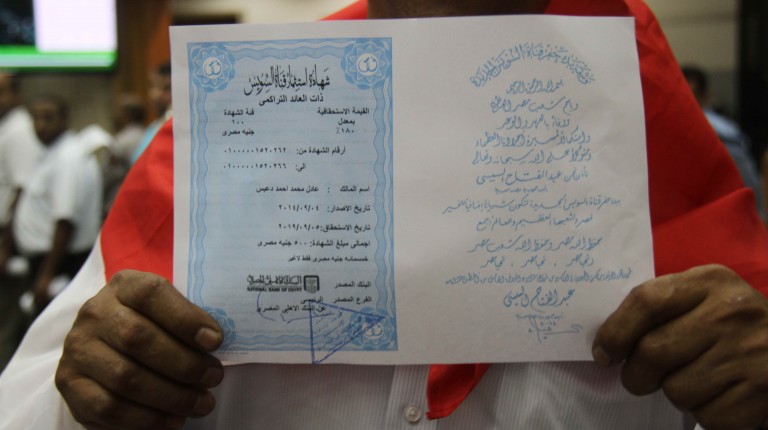 Egyptian banks can finance the needed investments in Egypt over the next 12 month, Ahmed Issa, Chief Financial Officer of the Commercial International Bank (CIB) said on Monday during the Euromoney conference.
On the government's "ambitious" plans regarding mega projects, Issa disagreed that they can be funded through people, as the financial inclusion in Egypt is still not at its best form, Issa said. He noted that 25% of the money came from money that wasn't even in the banking sector.
The Suez Canal investment certificates caused a drop in the liquidity in the market, according to Issa.
The number of individual customers in the Egyptian banking sector is estimated at around 6 million to 8 million customers.
The government was able to collect EGP 60bn from the Suez Canal investment certificates issued to access funding for the Suez Canal extension project.
The government had allocated in September part of the budget revenues in a Central Bank of Egypt account to secure the necessary financial resources. The money will be used to repay the value of the Suez Canal investment certificates over the next five years, according to Minister of Finance Hany Kadry Dimian.
The 6m tax-exempted investment certificates were provided by the National Bank of Egypt, Banque Misr, Banque du Caire, and the Suez Canal Bank. They were issued at the values of EGP 10, EGP 100, and EGP 1,000 with a five year maturity and a 12% interest rate.