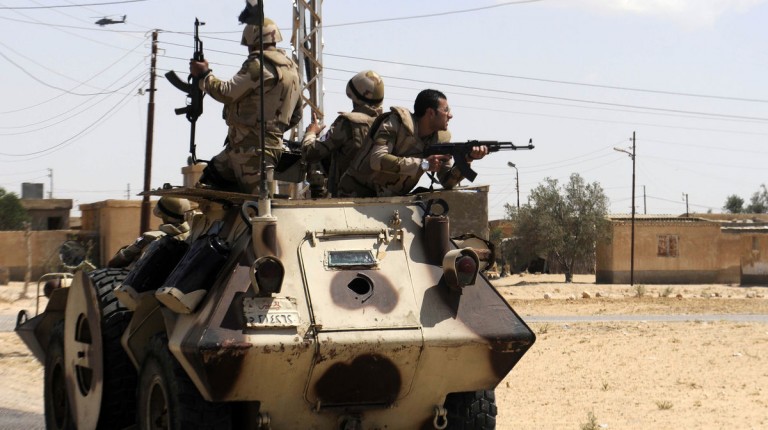 By Sarah El-Sheikh
Four police officers and three civilians were killed on Friday due to a bomb exploding near an armoured police vehicle in Al-Arish, North Sinai, according to Minister of Interior Magdy Abdel Ghaffar.
The roadside bomb detonated when the armoured police vehicle passed by it in the street.
Earlier this month, Sinai witnessed three bombs. The first left one police officer and two soldiers killed, while eight soldiers were injured. The second left a police officer killed and three police conscripts injured, while the third did not leave any injuries or damage.
Further, a police officer was shot in the shoulder by unknown assailants in the Delta governorate of Sharqeya when he was on his way home from work at El-Ibrahimiya police station.
Security personnel have been the main targets of militant activity since the ouster of former president Mohamed Morsi. Explosions in North Sinai occur in areas with high security presence, including checkpoints and security campaigns.
Since the beginning of September, the armed forces have been intensifying operations against militants in Sinai, with a death toll now exceeding 200 militants, according to armed forces' statements.