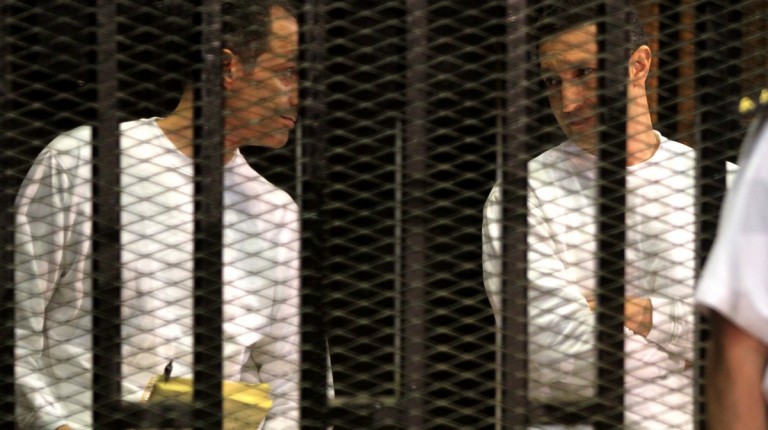 The Giza Criminal Court decided Thursday to postpone the Alaa and Gamal Mubarak "stock market manipulation" trial to next March, state-media reported.
The Mubarak sons are charged, along with six other businessmen, with illicitly acquiring approximately $494m and planning to sell Egypt's national bank.
Last June, the Giza Criminal Court ordered their release from detention while the trial remained pending investigation.
The Cairo Criminal Court had also ordered the release of Alaa and Gamal Mubarak last June in the case of killing protesters during the 25 January Revolution.