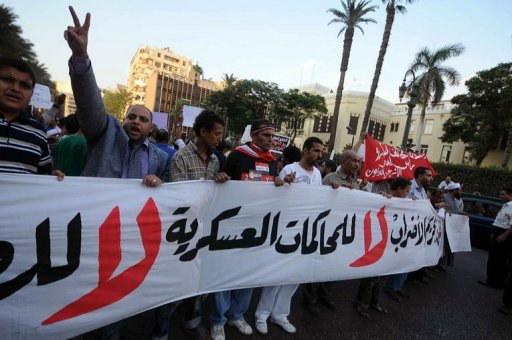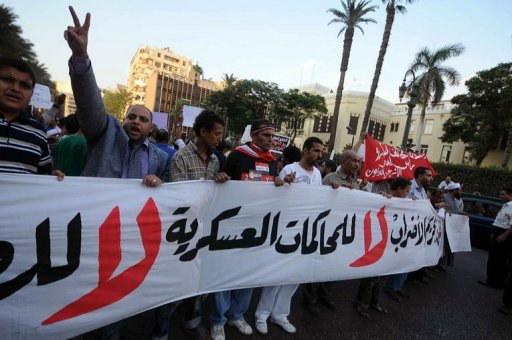 A new report published by No to Military Trials for Civilians (NoMilTrials) accused the police, the prosecutors and the judiciary as representing the three arms of injustice responsible for the recent spate of arrests and arbitrary detentions following a wave of protests that began on the eve of the second anniversary of the 25 January Revolution.
Prosecutors had announced they had conducted "surprise visits" to three different detainment facilities and concluded that there were no children being detained in these camps
The NoMilTrials said, however, that by 2 February there were at least 255 prisoners in these detainment facilities, of which 70 were children. The group also said that there are at least 30 other people that went missing on 29 and 30 January, their names absent from police stations and the prosecution.
By 3 February, according to the NoMilTrials, five of those abducted were released and returned home. These individuals were held for at least four days in these facilities and were released without ever facing public prosecution, while eight others that same day were brought before the Abdeen Court after five days in detention without being subject to investigations.
The detainment of civilians without any formal charges or accusations for a period exceeding 12 hours is illegal in Egypt. The NoMiltrials said it took 14 days for prosecutors to begin investigating the detainment facilities. "Where was the Public Prosecutor during those two weeks?" the statement inquired  The statement also asked why prosecutors chose to ignore repeated requests from the families and the lawyers of those detained, responding only to the National Council for Women (NCW).
Maha Ma'moun, a member of the NoMilTrials, said the judges were remiss in their duties when it came to the law. Once detained, a civilian must have the allegations against him analysed by a prosecutor, who decides if the civilian can be released or must remain detained. The judges must then decide whether or not the allegations are sound and warrant an investigation or, if the allegations are not backed by sufficient evidence, drop the case.
Ma'moun said that so far some of the detained have been released, but the majority are currently facing court hearings. "By law the detained should be released," she said, adding that "there is no clear evidence that specifically incriminates any of these people".