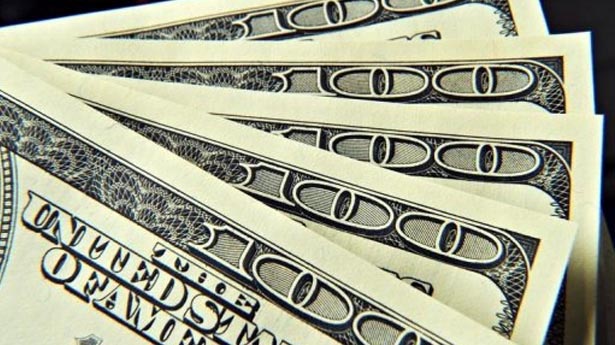 By Islam Serour
President Mohamed Morsy announced Sunday a $2 billion loan from Qatar to the Central Bank of Egypt (CBE), after meeting with the Qatari Emir Sheikh Hamad bin Khalifa Al-Thani in Cairo.
In his first visit to Egypt Khalifa Al-Thani agreed to supply the Egyptian economy with the foreign currency deposits to bolster Egypt's dwindling reserves.
Egyptian and Qatari officials discussed several issues with regard to promoting mutual relations and encouraging Arab investment in Egypt, reported Al-Jazeera. The talks also included the issue of increasing the number of Egyptian workers in Qatar.
The loan is not the first move by Qatar to assist Egypt economically. Qatar provided Egypt with a $500million aid package during the tenure of former Prime Minister Essam Sharaf. Last year, the Qatari government also pledged to provide Egypt with $10 billion to strengthen the Egyptian economy during the transitional period.
During the transitional period following the ouster of the former President, Egypt has faced social, economic and political crises. The ongoing political turmoil and deterioration of security halted Egypt's economic growth, with businesses suffering heavy losses and foreign investors leaving the country.
Angus Blair, founder of the Signet Institute, a think tank for analysis of Middle Eastern and North African economies and political environment, said the loan would be of comfort to the CBE.
"If you look at the underlying economy, for example the trade deficit, you would figure out that the Qatari deposit provides some comfort to the CBE and the decreasing reserves of foreign currency."
The budget deficit soared to EGP 136.5 billion since the 25 January revolution last year, representing 8.8 percent of Egypt's GDP from July 2011 to May this year. This deficit has a deep impact on the government ability to secure public goods and services. In particular the Government has struggled to provide electricity and to control food prices.
The budget deficit also led to declining reserves of foreign currency, which plummeted to $14.4 billion during the second half of the year, compared to $36 billion before the 25 January uprising. The Egyptian Government uses foreign currency for importing oil and fuel products to meet domestic demand. In addition, foreign currency is essential for food imports, which represent up to 60 percent of Egypt's food supplies.