Latest in
---
Ticket bookings must not exceed 20% of the rail cars' capacity
---
Categories that saw discount belong to army, police, journalists
---
Prices in last days of Ramadan may reach EGP 16,000-EGP 20,000, tourism workers say
---
Tourist transport companies cannot take advantage of the initiatives and loans offered by banks, given the high interest rates, which reached 20%
---
Ticket prices increased by 40% due to flotation and rising prices of services
---
ETAA attempted to negotiate with insurance companies for a one-month grace period, but they declined
---
---
UEFA hoped that personalized Euro 2016 tickets would make scalpers' lives difficult, but outside the stadiums totes are still having a field day. DW sports went put to discover what's behind their dubious dealings.
---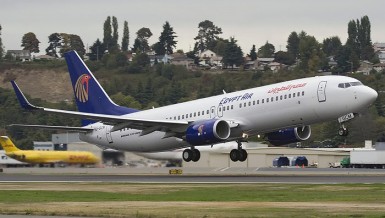 Current taxes collected from flight tickets amount to EGP 270m
---
From now on, travelers can book their economy tickets according to a new price concept at Lufthansa. It is the airline's reaction to growing competition. Flights will be cheaper for passengers with hand luggage only. The airline Lufthansa is reorganizing its previous pricing system. It is adjusting the prices of its tickets in reaction to the growing competition from low-cost…
---
Cabinet sources attributed as saying metro tickets will increase from EGP 1 to between EGP 1.5 and EGP 3
---
Egyptians receive free train and Superjet tickets for 48 hours upon presenting their national IDs
---
Service will include mobile phone app for ticket booking and viewing schedules and timetables
---
---
Twenty machines will be installed across Alexandria, Aswan, Luxor and Sidi Gaber stations to test the new programme.
---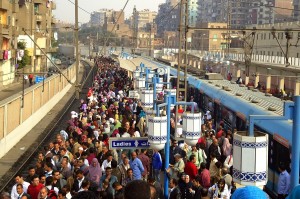 A tour inside the Metro stations of Egypt
---
End of Section