Latest in
---
Thousands of protesters descended on government headquarters, blocked at least 2 major roads in central Hong Kong to oppose new extradition bill
---
There's no reason to fear a sell-out of German technology through Chinese takeovers, says APA Chairman Hubert Lienhard in an interview granted to DW at the Asia Pacific Conference of German Business in Hong Kong.
---
German firms are closely tied to Asia and are making good money in the region's fast-growing economies.
---
Observers say that the Hong Kong Legislative Council election will be a lot different this time from the previous one held in 2012. DW spoke to analyst Victoria Hui about what is at stake in the vote for HK and China.
---
Egyptian squash player Nouran Aly surprised the audience after winning the girl's under 15 division at the 2016 HEAD Hong Kong Junior Squash Open. Aly is the first Egyptian girl to win this title since 1999. Last year, Asal Mostafa became the first Egyptian boy to win this tournament since 1999, winning the boy's under …
---
The July 1 anniversary of Hong Kong's return to Chinese sovereignty is expected to be filled with protest. Feelings of trust towards Beijing have eroded over the past year through the case of the missing booksellers.
---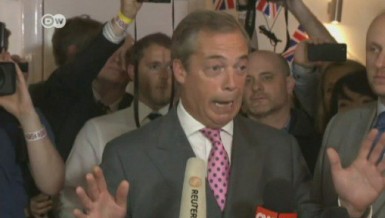 A looming Brexit has sent markets into the "craziest, fastest moving betting scene" in years, with volatility levels being extremely high. Shares in Asia are in freefall, and the British pound is collapsing.
---
---
Europe's largest bank, HSBC, will keep its headquarters in London after a year of looking into whether it would not be better to move to Hong Kong. But even a looming Brexit couldn't change the picture.
---
Ashour, Al-Shorbagy brothers, Al-Weleily, Abdel Kawy and Al-Tayeb make it to the round of 16
---
The world's largest online retailer operates China's most popular e-shopping platform Taobao, which has more than 90% of the country's online market for consumer-to-consumer transactions.
---
Tourists from France, UK, Japan, Honk Kong and Hungary involved in a hot air balloon crash near Luxor
---
Citizens of France, UK, Japan and Hong Kong aboard hot air balloon that caught fire near Luxor
---
By Stephen Coates / AFP British artists Gilbert and George have never shied away from looking the brutal truths of life directly in the eye, and their latest collection, which debuted in Hong Kong this week, is no different. "London Pictures" is a disturbing examination of sex, violence, power and death through the medium of Britain's …
---
---
End of Section