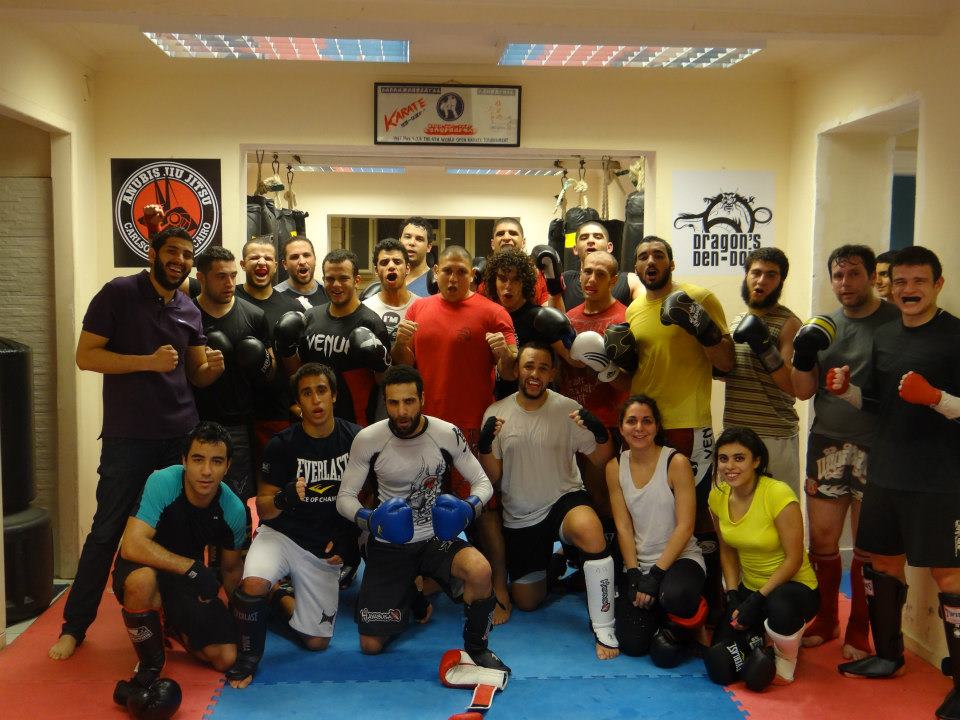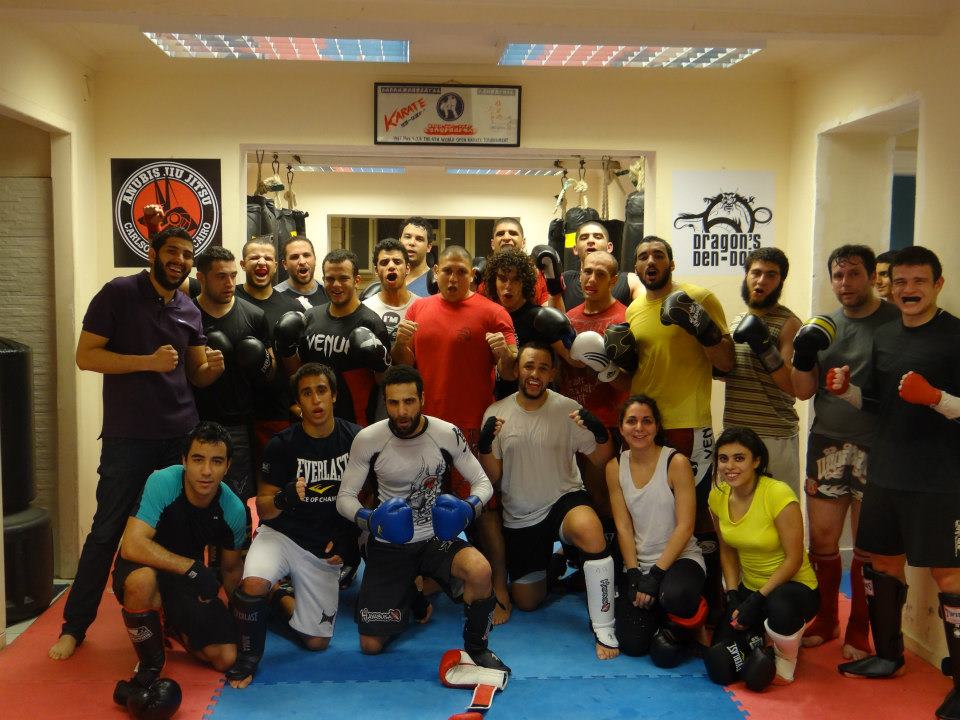 Kick-boxing in Egypt has witnessed a boom in the last 10 years.  In a football-obsessed society, the challenging sport has become a reprieve for those looking for a different kind of activity.
Amr Al-Alfy has become synonymous with kickboxing in Egypt. Making a name for himself in international professional circuits, his Dragon's Den Dojo in Cairo has become the place for aspiring kick-boxers looking for specialised training.
Daily News Egypt sat with him for a candid talk.
How did your career in kick-boxing start?
When I was eight years old, I started with the available sports in Egypt; Karate, Tai Kun Do, Judo. Then when I turned 16, I was introduced to people who kick-boxed abroad and other full-contact sports not found here. I practiced for a while with them. I then travelled to Amsterdam when I was 20 and trained at Mejiro Gym, which is the Mecca of kick-boxing worldwide. After that, I turned pro.
I opened my own gym Dragon's Den Dojo in 2002 where I teach kick-boxing as well as Mixed Martial Arts [MMA] which is becoming very popular; MMA is the thing now.
We have been going strong for 10 years, with lots of students. Our classes are divided into beginners, intermediate and advanced levels.
We also have Brazilian Jiu Jitsu and almost all fighting sports. We just hosted a seminar for Jiu Jitsu master Amaury Bitetti who is one of the original UFC 9. He is a professor and trainer of champions. Before that, we also hosted Dickie Martin, who is an [instructor at the London headquarters of the renowned Carlson Gracie Academy.]
How did you decide that this was the line of work for you?
One semester while I was in college, we had to do compulsory training at a company. I found myself wearing a suit and tie. I did not like it and decided it was not for me.
The only thing I found myself able to do is either fight professionally or open a gym.
I did it the other way around; I opened a gym to make enough money to travel abroad to play professionally.  I later came back, settled here and concentrated on my gym.
For me it's fun. I am doing what I love; something I have been doing since I was eight. Now, I make money out of it. My dress code is shorts and t-shirts which makes me really happy, and I usually work four hours a day.
How did your family react to your decision?
When you start going against the norm, there is always resistance. They suggested I make it a side job, but I couldn't see myself doing any other thing and feel comfortable doing it. A man has to go his own way and he either makes it or not. Failing is not shameful. One has to give it a try.
It's seems to be a strenuous sport.
I have to stay fit. I have to set an example for my students. If they find their coach strong and trains well, it motivates them. I also train with my advanced students to test, push and give them an edge to compete internationally. For them, I am the medium to pro circuits abroad. Thus sparring with me gives them the push they need.
What was the hardest match you fought?
A match when I was 22 in Amsterdam.
With this fight I had visa problems and travelled late, arriving four days before the match. I used to train on my own in Egypt, then I'd usually go abroad a couple of months before the match to spar with the students over there. The three-time world champ was my sparring partner for three years at the time.
So I did not have much time to train. In addition my wisdom teeth were just popping up and I couldn't sleep. I was fighting a Croatian champion who was huge, 215 cm and 110 kilos. In the locker room, people told me: "Man you are fighting the biggest monster you have ever seen." It was a tough fight, gave all I could, but gassed out.
How is a student trained to turn professional?
How good they are technically is important. You assess their level. Then you prep them to get fit for a fight; fitness and cardio training as well as nutrition. Unlike abroad we don't have separate coaches for this. I took some courses to be able to help them. I have to sub as the strength and conditioning coach as well as the nutrition and fitness. Also I read a lot to get information and pass it on to my students.
I make sure their weight, energy levels, fat percentage and muscle mass are all as required. Then I put them through training camps from a month and a half to three months. Usually after eight weeks you go for it.
Some of my students are getting ready to fight professionally abroad in a couple of months. I have one who is signing a contract in Amsterdam and another in the United States because they have already stayed there.
How important is the fighter's mental ability?
One can be ready for a fight but might have life problems, for example. You have to separate this from the fight. It is a dangerous game. You can get hurt even if you know how to protect yourself.  If you are not sharp and your spirit is ready for the fight, don't do it and a trainer should know if he is ready or not.
How old are your current students?
We used to train people 15 and up. This year, I included a kids' class because of my own kids. I wanted to train my eight- and five-year-olds. I did not want to leave them to any trainer because I can't trust anyone with this.  I also did not want to train them on a one-to-one basis either. So I started training them and their friends. Now we have around 12 kids in the class aged six to 12. I make it interesting, game- like so it engages them. When you start training at this age, you become really good.
Is there an ethical code to MMA?
Traditional martial arts have thousands of years of tradition, so they have a system. The problem with boxing and MMA because they are fighting sports, the traditional part is not very evident thus you get people who just want to fight. But as a trainer you can instil in your trainees a code of ethics. Because I have traditional background, I am able to do this with my students.
How about female fighters in this sport?
In Amsterdam, I have met several very strong women who fight and spar with the guys. There is also an Egyptian fighter who lives in Thailand, Dalia Hosni; she is quite good. At Dragon's Den, I have a couple of good girls, besides those who train for sport, who are in the advanced class and are champion material. And another one in the intermediate level who wants to turn pro.
How did you decide on Dragon's Den's name?
Basically, my Chinese horoscope is the Dragon like Bruce Lee who is one of my idols, just like anyone who is currently my age would tell you that Lee was his champion.  Also there is Ken Shamrock's gym called Lion's Den which is one of the top gyms. So it is Dragon's Den Dojo.