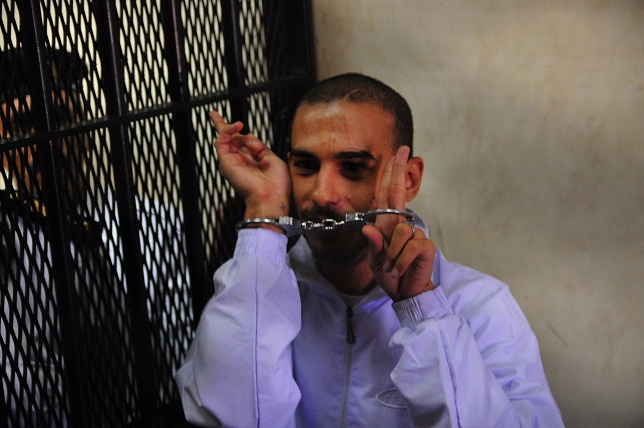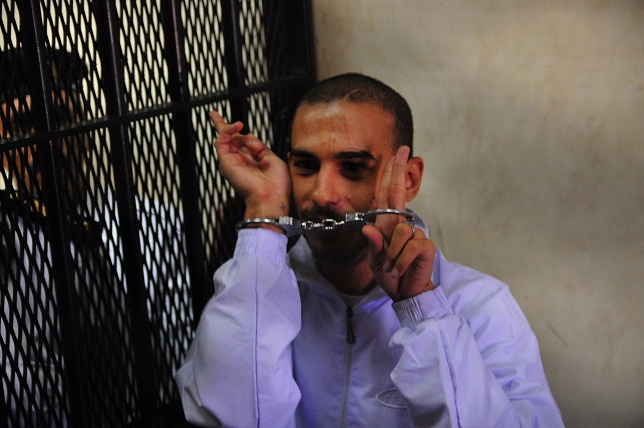 Alber Saber's court verdict was postponed to 12 December on Wednesday as a result of the nationwide judicial strike.
Saber is accused of contempt of religion for making a video a year ago, in which asked people to think for themselves and not follow religious authority figures.
Al-Marg Misdemeanour Court set the 28 November session for a verdict but the nationwide strike in courts, in response to President Mohamed Morsy's constitutional decree, meant no trials took place on Wednesday.
Saber was initially arrested after a mob gathered outside his building and threatened to break into his house.
His mother, Kariman Meseeha, called the police for protection but they arrested Saber instead.
He was accused of spreading the film The Innocence of Muslims on his Facebook account but this accusation was later proven false. The charges were later changed to spreading extremist views through social media.
Saber was attacked in Al-Marg police station following his initial arrest. Inmates cut his throat with a razor blade after police officer Mina Shenouda told them Saber had insulted religion.
Meseeha was forced to leave her home after her son's arrest. Threats were made against her, to the effect that her house and a nearby church would be burned.
Saber is a political activist who participated in the 25 January Revolution and was the coordinator of street action and protests for the National Association for Change, led by Mohamed ElBaradei, of which Saber was a founding member of in 2010.