Latest in
---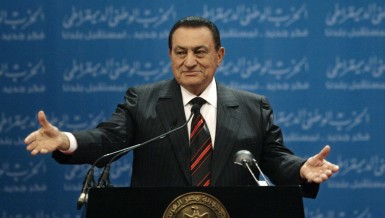 The Swiss Federal Council announced that it will end the freeze on the remaining $436m of frozen Egyptian assets, in a press statement on Wednesday. However, they extended the freeze on both Tunisian and Ukrainian assets. The Swiss Federal Council had frozen both Egyptian and Tunisian assets in the wake of the 2011 Arab spring …
---
In an attempt to enrich relationships between Egypt and Tunisia, the Ministry of Youth and Sports organised a cultural exchange between groups of youth in both countries under the title: "The Egyptian-Tunisian brotherhood week." Starting in September, the Tunisian group travelled to Egypt for a week to learn about Egyptian heritage and culture. By visiting …
---
Even when surrounded by some of the best in the region, Egyptian athletes stood out at the 2016 ATU Triathlon African Cup and Pan Arab Championships, organised by Alameda Triathlons and the Arab Triathlon Confederation. Tunisian athlete Mohamed Aziz Ben Ferjani won first place in the elite men's division of the aquathlon competitions (a continuous, two-stage race of …
---
The team's first victory came last Friday, in the team's first qualifying match, were it defeated the qualifying tournament's hosts the Republic of Congo's national team 3-1. With this win, Egypt's national team qualified semi-finals.
---
By Moha Ennaji There have been several reports of European and North African women travelling to Syria to join up with jihadists there. The precise number of girls and women seeking to join the terrorist groups is unclear, but some analysts estimate that roughly 20% of recruits from Europe and North Africa are women, often …
---
Essebsi won Sunday's run-off poll in Tunisia's first democratic presidential elections
---
The situation does not stop only at achieving victory—almost impossible—against Tunisia, but extends to anticipating negative results for teams also competing for third place. For example, Nigeria must defeat South Africa on Nigeria's home turf, and Congo must not defeat Sudan on the latter's turf even though Sudan lost four out of five games played.
---
---
Tunisian MPs attend a parliament session to vote on a new government in Tunis
---
---
"The killer has been identified and is being chased," Larayedh told a news conference.
---
End of Section